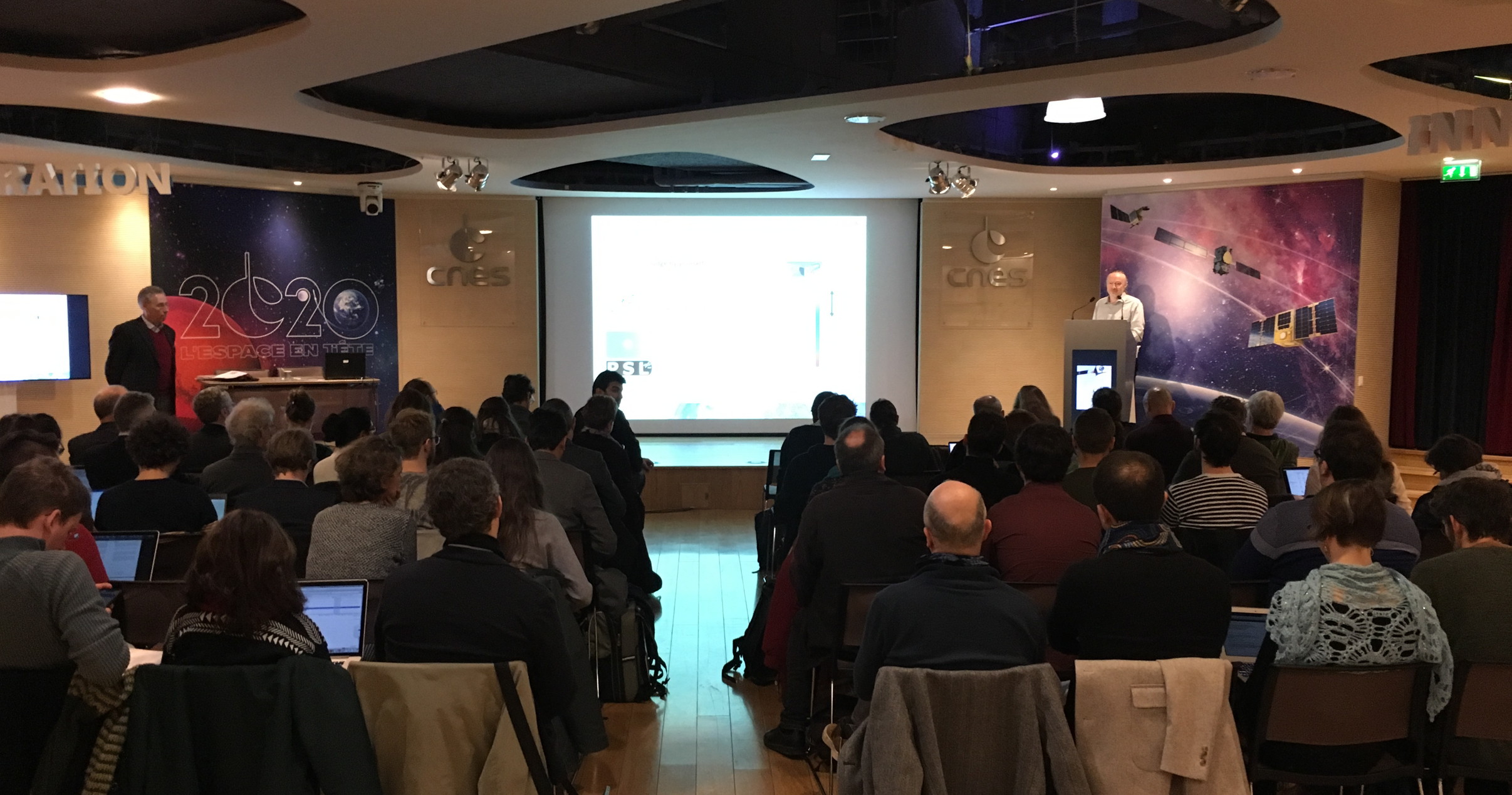 EnVision is a Venus orbiter mission that will determine the nature and current state of Venus' geological evolution and its relationship with the atmosphere, to understand how and why Venus and Earth evolved so differently. EnVision will deliver new insights into geological history through complementary imagery, polarimetry, radiometry and spectroscopy of the surface coupled with subsurface sounding and gravity mapping; it will search for thermal, morphological, and gaseous signs of volcanic and other geological activity; and it will trace the fate of key volatile species from their sources and sinks at the surface through the clouds up to the mesosphere.
The M-class mission would be launched on an Ariane 6.2 in 2032, arriving at Venus after a five month cruise, to perform 4 years of measurements with 5 cutting-edge instruments : an S-band Synthetic Aperture Radar (VenSAR), a Subsurface Radar Sounder (SRS) and VenSpec, a suite of three spectrometers and spectro-imagers : VenSpec-M (Infrared Imager), VenSpec-H (IR spectrometer), and VenSpec-U (UV spectrometer). Envision will also characterise the gravity field of Venus thanks to a Radio Science Experiment. The mission is currently in its concept study phase for a selection expected in 2021. EnVision would be an ESA mission, with a significant contribution and potential sharing of responsibilities with NASA currently under scientific, technical and programmatic assessment.
Venus exploration presents clear opportunities to address fundamental questions about the evolution of terrestrial planets and the appearance of life within our own solar system. Comparing the interior, surface and atmosphere evolution of Earth and Venus is essential to understanding what internal processes drove habitability of our own planet This is particularly true in an era where we expect hundreds, and then thousands, of Earth or Venus-sized exoplanets to be discovered.
---