The links below provide ease of access to relevant resources. This includes published material concerning EnVision as well as more in-depth informative documents.
Mission proposal documents
Livelink (restricted access)
Conferences and workshops 2019-2020
Niseko, Hokkaido, Japan May 31 -June 3, 2019 – International Venus Conference 2019 – The 74th Fujihara Seminar : Akatsuki Novel Development of Venus Science
Geneva, Switzerland 15–20 September 2019 – EPSC-DPS Joint Meeting 2019 – Session TP9/MIT5 on Venus Science and Exploration
Moscow, Russia 2-5 October 2019 Venera-D Landing Sites and Cloud Layer Habitability Workshop
Space Research Institute (IKI)

Boulder, Colorado 6-8 November 2019 – 17th Meeting of the Venus Exploration and Analysis Group (VEXAG) – LASP Space Sciences Building, Boulder, Colorado
Abstract Deadline – August 21, 2019, 5:00 p.m. (GMT -5)

Houston, Texas 5-7 February 2020, Lunar and Planetary Institute – Exoplanets in Our Backyard: Solar System and Exoplanet Synergies on Planetary Formation, Evolution, and Habitability. Indication of Interest by October 1, 2019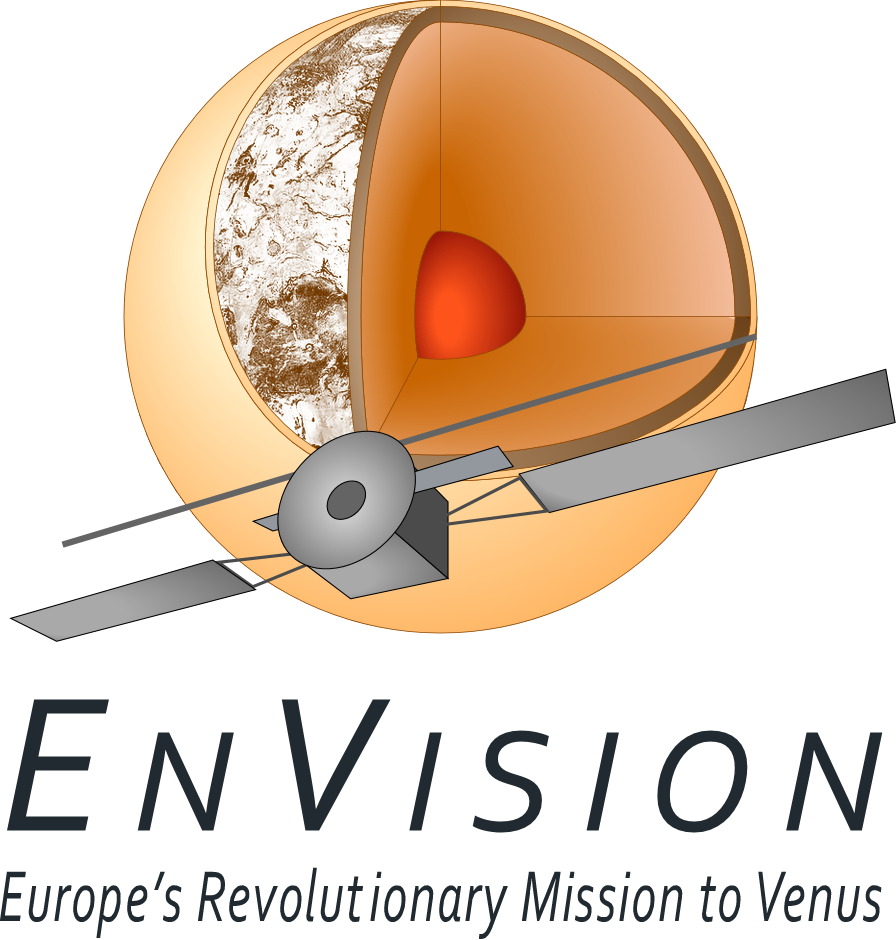 Paris, France 12-14 February 2020 – EnVision International Conference, CNES Headquarters in central Paris. The conference will welcome all presentations related to the ESA-NASA EnVision mission's objectives and its science investigations.
Job opportunities
RSLab is looking for strongly motivated candidate PhD students having excellent study career and CV. Interested candidates should apply to the call issued by the International PhD School in Information and Communication Technology of the Department of Information Engineering and Computer Science of the University of Trento and accessible here. The RSLab positions are in the Area D (Curriculum 2: Telecommunications) and refer to the following specific scholarships:
PhD students at the University of Trento (Italy) – deadline 4 September 2019 – https://rslab.disi.unitn.it/

D2 – Development of methodologies and automatic techniques for the analysis of data acquired by planetary radars (1 grant) » details
D3 – Design of methods for automatic analysis of sub-surface radargrams (1 grant)» details
The deadline for applications is September 4, 2019, hrs. 04:00 PM (Italian time, GMT +2).
For more information on the proposed topics contact Prof. Lorenzo Bruzzone (lorenzo.bruzzone@unitn.it) or Dr. Francesca Bovolo (bovolo@fbk.eu).
Archive of EnVision-related job opportunities
Selected publications
Auclair-Desrotour, P., Laskar, J., Mathis, S., and Correia, A.C.M., The rotation of planets hosting atmospheric tides: from Venus to habitable super-Earths, Astron. Astrophys. 603, A108, 2017. https://doi.org/10.1051/0004-6361/201628701
Basilevsky A. and Head J. W., Geologic units on Venus : evidence for their global correlation,Planetary and Space Science 48, 75-111, 2000.
Dumoulin C.,Tobie G.,Verhoeven O., Rosenblatt P. and Rambaux N. Tidal constraints on the interior of Venus, Journal of Geophysical Research: Planets, pp. n/a-n/a. 2017
Dumoulin C., Cadek O. and Choblet G. Predicting surface dynamic topographies of stagnant lid planetary bodies, Geophysical Journal International, Vol. 195, pp. 1494-1508, 2013.
Konopliv A. S., Banerdt W. B. and Sjogren W. L. Venus Gravity : 180th Degree and Order Model, Icarus 139, 3 -18, 1999.
Marcq, E., Bertaux, J.-L., Montmessin, F. and Belyaev, D. Variations of sulphur dioxide at the cloud top of Venus's dynamic atmosphere. Nature Geoscience, doi:10.1038/ngeo1650, 2013.

Smrekar, S. E., Stofan E. R., Mueller N., Treiman A., Elkins-Tanton L., Helbert J., Piccioni G. and Drossart P. Recent Hotspot Volcanism on Venus from VIRTIS Emissivity Data. Science 328, 605-608, 2010.
JAXA/Akatsuki – ESA/JAXA BepiColombo coordination during Venus flybys in Oct. 2020 and Aug. 2021
International collaboration on Venus observations are under discussions during the flybys of BepiColombo (ESA-JAXA), on its way to Mercury. The collaborative observations have been planned between BepiColombo and the operating Venus orbiter, Akatsuki (JAXA), during the 2 times of Venus flybys in October 2020 (Fig. 1) and August 2021, while its details are summarized here
Gallery