On June 10, 2021, the European Space Agency (ESA) announced the selection of EnVision as its newest medium-class science mission: a suite of investigations working together to comprehensively assess surface and subsurface geological processes, interior geophysics and geodynamics, and atmospheric pathways of key volcanogenic gases, which together illuminate how and why Venus turned out so differently to Earth.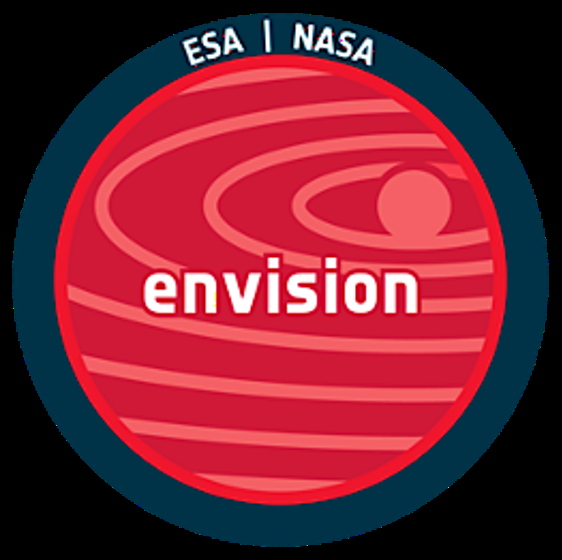 NASA a key partner of EnVision
As a key partner in the mission, NASA provides the Synthetic Aperture Radar, VenSAR. VenSAR will characterize structural and geomorphic evidence of multi-scale processes that shaped the geological history of Venus as well as characterize current volcanic, tectonic, and sedimentary activity. The proposed VenSAR primary instrument operates at 3.2 GHz in the S band (9.4 cm wavelength) from a polar orbit with an acquisition strategy that focuses on high resolution studies (30 m/pixel, and subregions at 10 m/pixel) of select areas. VenSAR will perform stereo imaging, as well as collect observations for radiometry, scatterometry, and polarimetry.
Bridging phase B0
Following selection of EnVision by ESA in June, a bridging phase B0 has been started immediately after selection to address key Mission Selection Review (MSR) recommendations: (1) the technical and schedule feasibility of an earlier launch date in 2031; (2) the technical feasibility of a back-up launch in 2033, including High Elliptical Orbit (HEO) escape: (3) overall EnVision spacecraft optimization (thermal, aerobraking). Final B0 progress meeting was held end of October.
Definition phase B1 kickoff
Two parallel competitive industrial studies will continue in the Definition Phase B1, to complete trade-offs, consolidate requirements and interfaces, produce system specifications, support development of the science operations, calibration strategies, science products definition under the responsibility of the Future Missions Department (SCI-F) and under the authority of the EnVision Study Manager until Mission Adoption Review (MAR) scheduled in 2024.