Ariane 62 fairing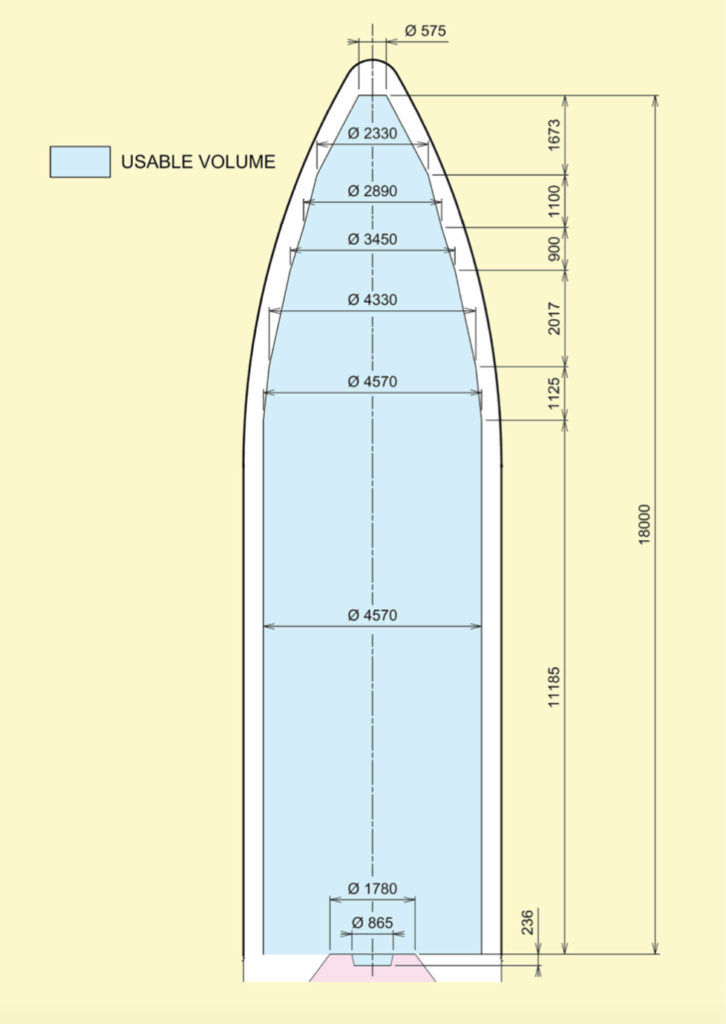 Considering the volume available on the launcher fairing, different configuration options were considered during the CDF study, taking into account especially the solar array and SAR antenna configuration and accommodation (stored and deployed). Other factors to take into consideration were the mission profile, potential interferences, antennas position (VenSAR and SRS antennas wrt. HGA), and the radiators configuration in order to sustain the thermal requirements of the spacecraft.
Spacecraft stowed configuration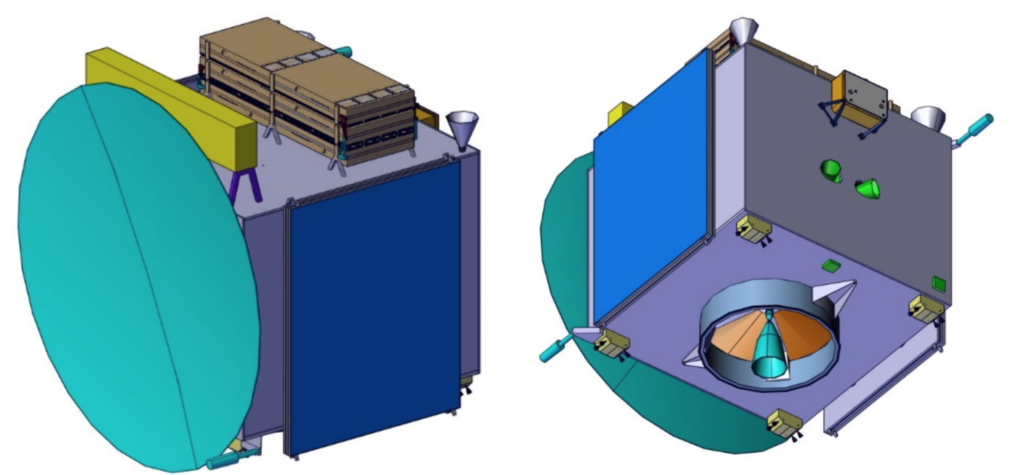 Spacecraft deployed configuration

Instrument locations
The location of the instruments are on the top panel of the spacecraft. This panel faces the launcher flight direction of the satellite in launch configuration. The top panel of the s/c will be nadir looking during observations.